Tickets go on sale at Boogerwoods each day at 2pm

Tickets are good for that night only!

We have had so many requests to have VIP Tickets that we have decided to sell a limited amount each night.

The price will be $25.00 each. This will put you to the front of the line with little or No wait.

It will work like this. You can pick your time ( limited tickets ) 7:30,8:00,8:30,9:00,9:30,10:00,10:30 11:00,11:30,12:00. You must be in the VIP line on time.

This will have very little effect on the regular line!

Phaniel Church Road, Rockwell NC

Limited amount of tickets each night!

SORRY We cannot accept credit CARDS.

We do NOT have an ATM on site.....

Wear any past Boogerwoods shirt and get $2.00 off on Photo Booth!!!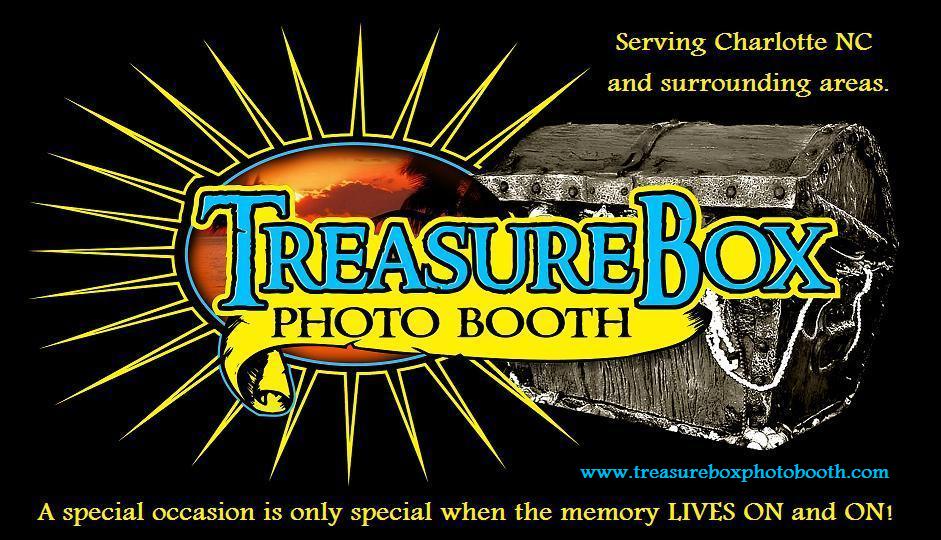 LATEST REVIEW Boogerwoods

Dated Attended : 10/21/2011

Submitted By: Radiant_Red

Scare Factor (Entertainment Factor) 4.5/5- I was startled a few times but thoroughly entertained! I had heard a lot about Boogerwoods but couldn't wait to experience it myself. If I had to rank a "most fun" haunt , Boogerwoods would be #1. Still there are lots of dark and disorienting, somewhat intense moments you won't forget.  It's also a treat for the senses. Cold and wet come to mind.

Actors 4.5/5-  Floyd and Otis our guides provided us with a fun and interactive experience. We encountered so many different and crazy characters , there is not enough room to mention them all, but there were some standouts. Michael Myers made a big impression, he was quite agile. I was thrilled they had a werewolf and its pup! I haven't seen enough of them this season. I wish though it could have gotten closer.  It amazes me to think that all the actors are volunteers, because they were so dedicated and great at their characters. The "dolls" in the doll house were so eerie looking, I was creeped out. When they disappeared I knew we were in trouble.

Set Design/Props/FX 5/5 - I was wowed by so much. If I could, I would give them higher than a 5. The sets and scenes and animatronics  were so different from almost everything I have come across. One word...Flatback . Even If they didn't have anything else, I would still come back for this. I hope this is a big part of the future of haunts. Kind of surprised more of them haven't caught on. Just a few of my favorite parts were Boogerassic park, the Boogervator, and Booger Express. Also, it was so neat the way they set up some of the

classic "movie" characters.

Length 5/5 - I didn't want it to end, but those final scenes will leave you talking. Pacing was good, we didn't run into any other groups and didn't have to wait between attractions. Pretty long walk through the woods.

Overall Impression 4.5/5 - At the time of writing this review you only have 3 more nights to get here! This a great fun and scary family attraction.  Boogerwoods is now on my "Must" list of haunted attractions. I look forward to coming back here next year. I wish they had a longer run with the proceeds going to Cystic Fibrosis research. You get a lot of Boo for your Buck at only $ 15 a ticket.

Other- Bring cash! They have a lot of food and drinks available. We got here pretty early (6:45) and got a bite to eat. We got in line and didn't have a long wait. They have a photo booth and cool T-shirts.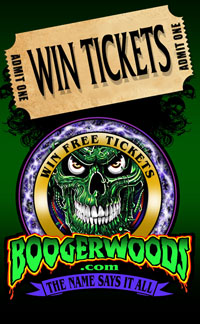 Click on coupon and print to receive $2.00 off on regular or fast pass tickets for Nov. 3rd.